This is a tough one. No one likes to be stopped in traffic only to be subjected to the importunings of an aggressive panhandler. And it's dangerous. The panhandler could be hit by an oncoming car. Or a driver who stops to hand out money could cause an accident.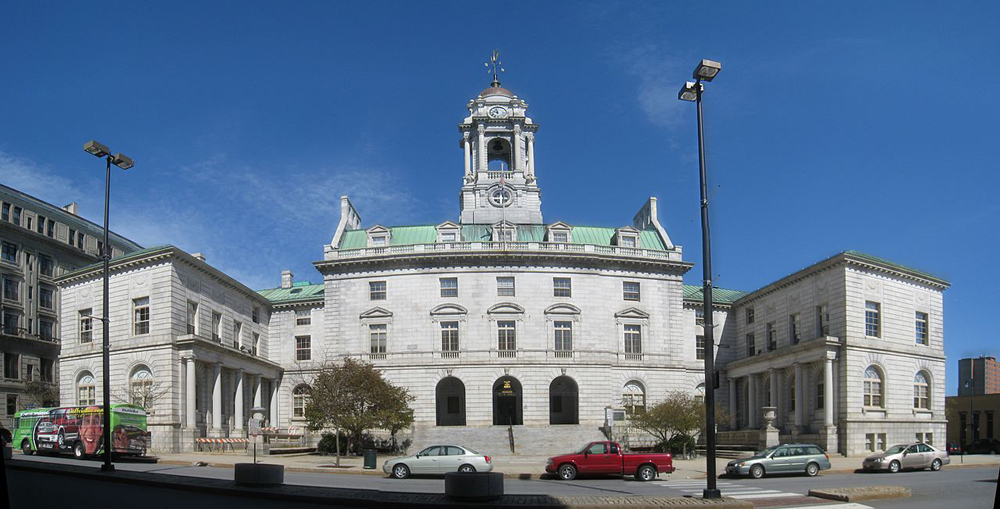 Portland City Hall Wikimedia Commons
Still, the Portland City Council should have known better when members voted last July to ban people from median strips. After all, the councilors had voted down the same measure the previous year after advocates for the homeless objected. And when council members finally approved the ban, they did so knowing that the ACLU of Maine was considering a lawsuit to overturn it.
"We feel it goes too far in burdening constitutionally protected activities. The Constitution does not allow you to address these problems with such a broad stroke," the ACLU's legal director, Zachary Heiden, said at the time of passage, according the Portland Press Herald.
Sure enough, the ACLU sued. And last February, US District Judge George Singal ruled that the ordinance was unconstitutional.
Ironically, it was the council's attempt to protect political speech that provided the ordinance's undoing. A provision that allowed people onto medians with campaign signs showed that the ordinance was not content-neutral, Singal said.
"The ordinance favors one category of speech, campaign signs, over all others and permits only those messages in the traditional public forum," Singal wrote, according to the Press Herald. "A law may no more favor one type of message because of agreement with it than it may disfavor a message because of disapproval."
The real issue, though, was that the council sought to ban the very presence of panhandlers rather than crack down on illegal behavior.