If state officials settle a lawsuit brought by an employee who claims she or he has been falsely accused of wrongdoing, discriminated against, or otherwise treated unfairly, the taxpayers should have the right to know about it. Incredibly, the heads of many state agencies disagree. For tolerating and even encouraging such secrecy, Governor Deval Patrick has earned one of our coveted Muzzle statuettes.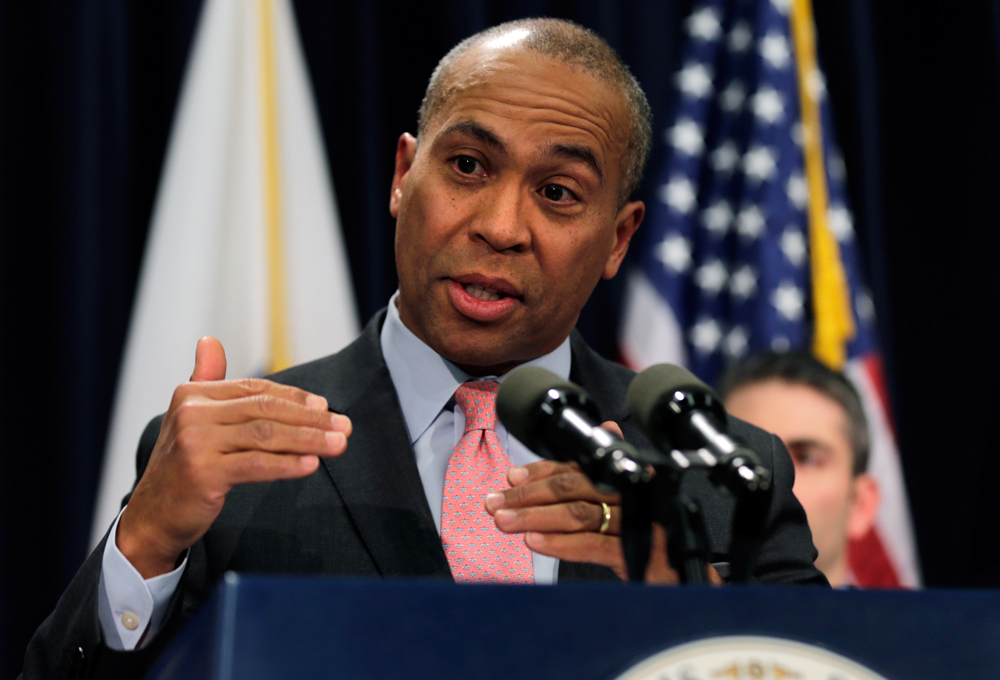 Gov. Deval Patrick AP
Confidential settlements paid with public money have long been a scourge in Massachusetts. Way back in 2006, then-state treasurer Tim Cahill received a Muzzle for buying the silence of former employees with golden gag orders. The most recent outbreak of this practice was reported in January by the Boston Globe, which found that the Patrick administration spent years fighting public-records requests for the details of such secret agreements. When documents were finally released, some of the details had been blacked out, making it hard to determine exactly what had happened.
"For years," as the Globe put it, "the state has used confidential settlement and severance deals to make embarrassing problems go away, often requiring workers to promise to keep the payments secret and avoid saying anything critical about the agencies."
Such secrecy is hardly out of character for Patrick. As CommonWealth magazine reported in 2011, Patrick sought — and was granted — a ruling by Secretary of State William Galvin that the governor's office is exempt from the state's public-records law. Not that Patrick's predecessors were any better. But the governor built his reputation on the rhetoric of openness and reform, and his actions are at odds with those ideals.