COMMENTARY
You can't kick out the press until after the vote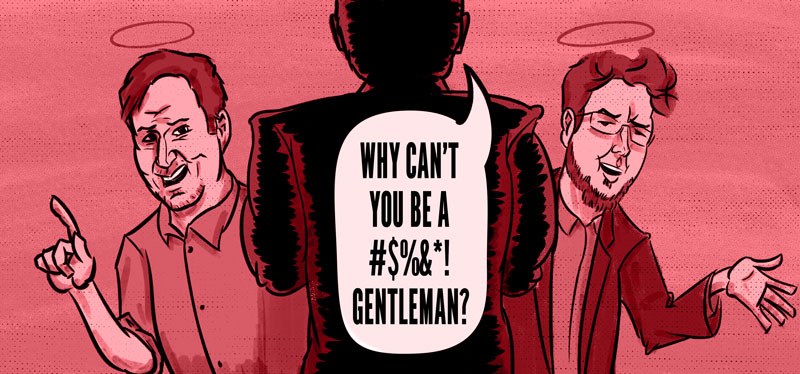 Illustration: Brendan Lynch
Massachusetts legislators have a right to deliberate in private. Indeed, the state's open-meeting law specifically exempts the legislature from its strictures, much to the consternation of those who advocate for governmental transparency. What no one disputes, though, is that legislators can't exclude the public until they have actually voted to do so.
Which brings us to a pair of court officers — never identified — who reportedly manhandled two journalists who refused to leave a meeting of the House Democratic caucus last January.
"Before the vote to close the caucus, as representatives slowly filled the room, House court officers approached two reporters in attendance and repeatedly asked them to leave, at one point raising their voices and grabbing their arms," wrote Gintautas Dumcius and Michael Norton of State House News Service. One of the reporters was Dumcius; the other was Garrett Quinn of MassLive.com, who also wrote about the encounter. (Both reporters have since moved on — Quinn to Boston magazine, Dumcius to MassLive.)
In a quote that instantly became part of Beacon Hill lore, one of the officers reportedly told Dumcius and/or Quinn: "Why can't you be a fucking gentleman?"
No doubt the court officers knew there was controversy in the air. Among the topics to be discussed was the elimination of term limits for House Speaker Robert DeLeo, a measure that was later approved by the full House.
The two officers, meanwhile, remain unnamed, and it's unclear whether there were any consequences — although it sounds like there were. "The matter was handled internally," DeLeo spokesman Seth Gitell told us via email. "All staff, including court officers, are expected to act in a courteous and professional manner."