COMMENTARY
Massachusetts AG Maura Healey defends political anti-lying law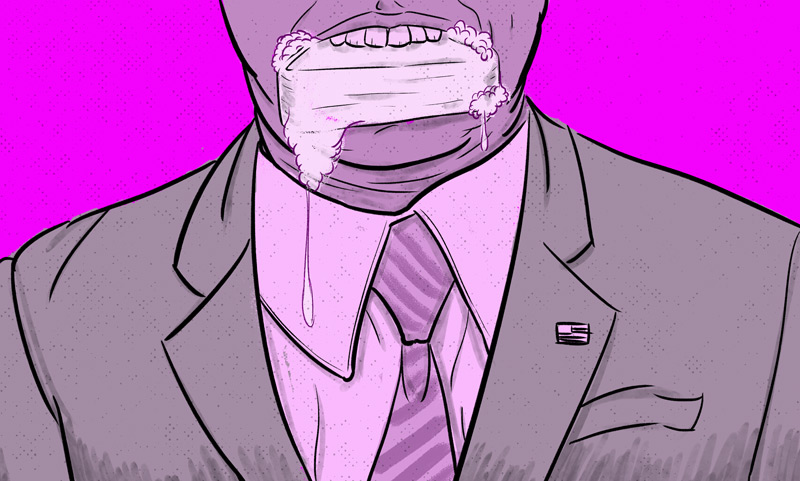 Illustration: Brendan Lynch
Lying in politics is as American as apple pie. Or to invoke a more relevant cliché: political lying is in the eye — and the ear — of the beholder.
Unfortunately, Massachusetts Attorney General Maura Healey disagrees. In a brief submitted to the state's Supreme Judicial Court this spring, Healey's office defended a 1946 state law criminalizing political lies aimed at influencing an election. The matter involved a complaint brought by State Representative Brian Mannal, a Barnstable Democrat, who claimed that a political action committee's flier accusing him of supporting sex offenders' rights in order to benefit his law practice was false.
Healey didn't exactly rush to Mannal's defense. As the Boston Globe reported, her office argued that his complaint should be dismissed because the offending flier was a matter of opinion, which is protected by the First Amendment. But she made it clear that she was prepared to defend the constitutionality of the law if necessary, even though similar laws have been struck down in other states.
As the libertarian Cato Institute was quoted as saying in an article by the State House News Service, it can be "incredibly difficult to assess the truth of a politician's claims, especially in the chaos of an election campaign." A number of advocacy groups and media organizations opposed Healey, including the ACLU of Massachusetts and the New England First Amendment Coalition.
Healey has established herself as a personable, progressive up-and-comer with a deadly jump shot during her brief career in public office. As we noted in the introduction, she and Secretary of State William Galvin are working to improve enforcement of the state's weak public-records law. Defending the criminalization of political speech, though, is a blot on her otherwise promising record.